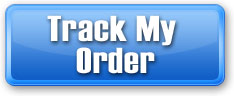 E-mail: sales@SuperDuperClub.com
As an online company, SuperDuperClub's focus is to provide support to our customers through the most efficient method available. With this in mind, we are happy to provide email support sales@SuperDuperClub.com and are unable to offer the option of phone at this time.

Payment Options:




SuperDuperClub.com accepts Visa, MasterCard, Discover, American Express and Debit cards (also called check cards, ATM cards or banking cards) which display a Visa or MasterCard logo on the front.
Pre Order Policy:
Our policy is to ship as available. For example, if you order one catalog title and one pre-order title we will ship your catalog title now and your pre-order title when it streets. Your credit card will be charged for all the items. We will adjust your shipping charges to reflect an additional shipping charge when the pre-order is shipped.
Order Processing:
Some orders such as "High Dollar Value Orders" may only be shipped to the billing address due to credit card security concerns. All orders are subject to billing address verification.
Shipping & Handling:
SuperDuperClub.com ships to all 48 States, Washington D.C., and all Armed Forces postal designations (APO,FPO). We do not ship internationally. The easiest way to calculate your shipping costs is to let us do it for you. Simply add all your items to your shopping cart, then continue to checkout. You will come to a Review page, with shipping costs listed in the "Shipping" column. After reviewing this page, you can then submit your order.

SuperDuperClub.com is pleased to announce that we now have the capability to ship to APO and FPO military addresses. All Military orders are shipped through USPS Standard Shipping regardless of which shipping method is selected.
Cancellation Policy:
Order cannot be cancelled once it has been processed in the warehouse.

If you have already completed the checkout process, and no longer need the item you ordered, please view our Return Policy below.
Return Policy For Movies:
If you have received defective, damaged or incorrect item, please return it to us and we will either replace it or refund your credit card. Returns or exchanges must be requested within 30 days of receipt of your shipment. We will not accept any returns or exchanges after the 30 days timeframe. Replacements or Refunds will ONLY be processed once the return has been received and processed by our Returns Department.
All other returns or refused orders will be charged a 20% restocking fee. Open box or Non-Factory Sealed items will not be accepted. No exceptions. Note that inbound and outbound shipping charges are not refundable or reimbursable under any circumstances.
Any returns without a Return Authorization Number will be refused. For returns, please send us an e-mail at: sales@SuperDuperClub.com
Return Policy For "World Tour Band Kits", "Guitar Hero World Tour Band Kits":
We do not accept any type of returns on these items. No exceptions.
Return Policy For Computer Products, Consumer Electronics & Accessories:
We do not accept any type of returns on these items. No exceptions. These items come with a Manufacturer warranty. For defective / damaged items, you must contact the Manufacturer.
Mailing Address:

SuperDuperClub.com
P.O. Box 1746
Fontana, CA 92334
USA.